TASKI® Solutions For Restroom Floors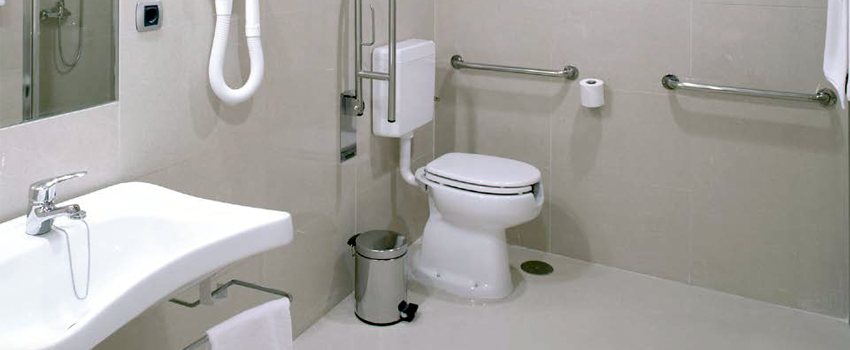 TASKI® machines clean restroom floors quickly, effectively, and so quietly they don't disrupt patients, staff and visitors. These machines are engineered for maneuverability in tight spaces and they're designed with features enhance productivity and reduce the spread of pathogens in healthcare settings.
Key Advantages:
Unlike other brands, TASKI® auto scrubbers eliminate "hidden" or uncleanable machine areas where pathogens linger, helping to reduce odors and risk of contamination.
TASKI® machines' ergonomic design and safety features provide extra protection and comfort for operators. Superb maneuverability and braking reduce the possibility of accidents in operation. Likewise, batteries are isolated away from liquid tanks, out of reach during normal operation.
TASKI® IntelliFlow™ and IntelliTrail® technologies ensure proper cleaning while reducing water/chemical usage, water trails, and labor costs while optimizing equipment utilization.
Patented squeegees and direct pickup leave floors cleaner and dryer, reducing extra labor associated with trail mopping and baseboard cleaning while reducing the risk of slip and falls.
Modular machine design means fewer parts for greater reliability and durability, plus less frequent and easier maintenance.