VeriClean Cleaning Validation Tools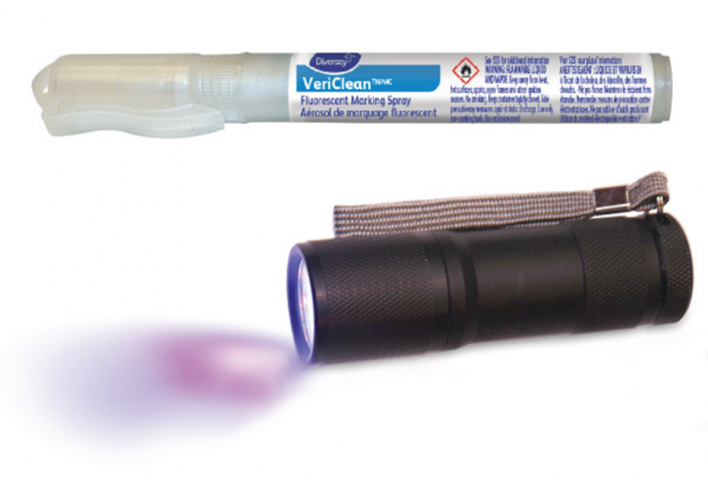 The VeriCleanTM/MC System objectively measures and validates cleaning effectiveness in a cost-effective manner and provides actionable data to help improve performance. The data can be used to provide feedback to staff, engaging them in the process of driving continuous improvement and improved patient outcomes, while enabling the optimization of results by integrating products, procedures, training and validation.
An objective hygiene validation program which visually confirms the surface has been cleaned.  The system Includes:
• VeriClean Fluorescent Marking Spray
• UV/Black Light
• Web-Based Data Collection and Reporting Software
For information or a trial, click HERE.
To order VeriClean lights or Spray, click HERE.