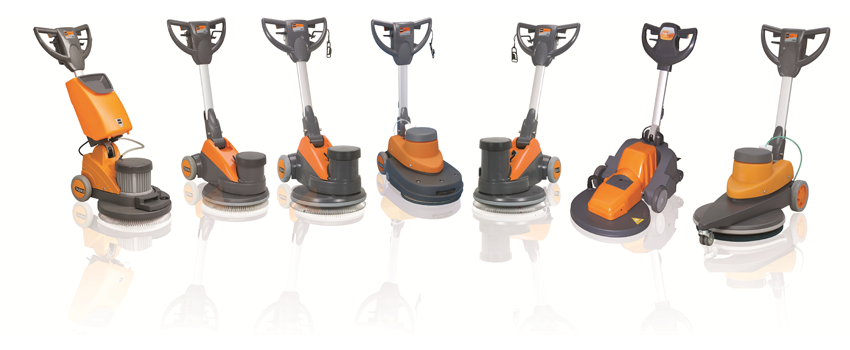 TASKI® Single Disc Machines.
TASKI® has an extensive range of single disc machines that offer quiet, comfortable cleaning and are adaptable to a variety of cleaning tasks.
High-speed or low, these ergonomically designed machines deliver high productivity, cost efficiency, high cleaning performance and worker safety.
High-speed machines (1,200 rpm) that make it easy to keep straight line action and ensures an even high-gloss finish in a fraction of the time. The TASKI ergodisc 1200 is suited for high-speed buffing and spray cleaning. The TASKI ergodisc 175 single disc low-speed machines are especially suited for wet scrubbing, stripping, buffing, spray cleaning, wood treatment, and more.