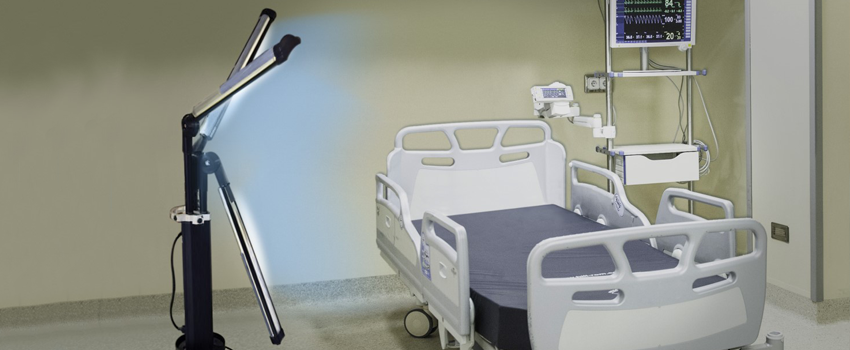 Diversey's solutions are noted for their highly innovative, portable and affordable design, allowing FAST. EFFECTIVE. PORTABLE. AFFORDABLE. dosing of UVC light to quickly and effectively kill harmful pathogens, including bacteria and C. difficile.
Adjunct technologies, such as these no-touch disinfection devices, allow all facilities concerned with preventing infection, to add an additional level of assurance to their existing protocols.
dooley
2021-12-28T15:08:18-06:00
SKY®7Xi Mobile Device Disinfection is the bright response to the latest pathogen challenge.
dooley
2022-09-16T14:41:23-05:00
MoonBeam™3 UVC Disinfection technology offers added assurance to improve patient outcomes.
dooley
2021-12-28T15:00:07-06:00
MoonBeam™3 Sentry Assist Technology detects motion when used with the MoonBeam3 UV-C Disinfection technology.