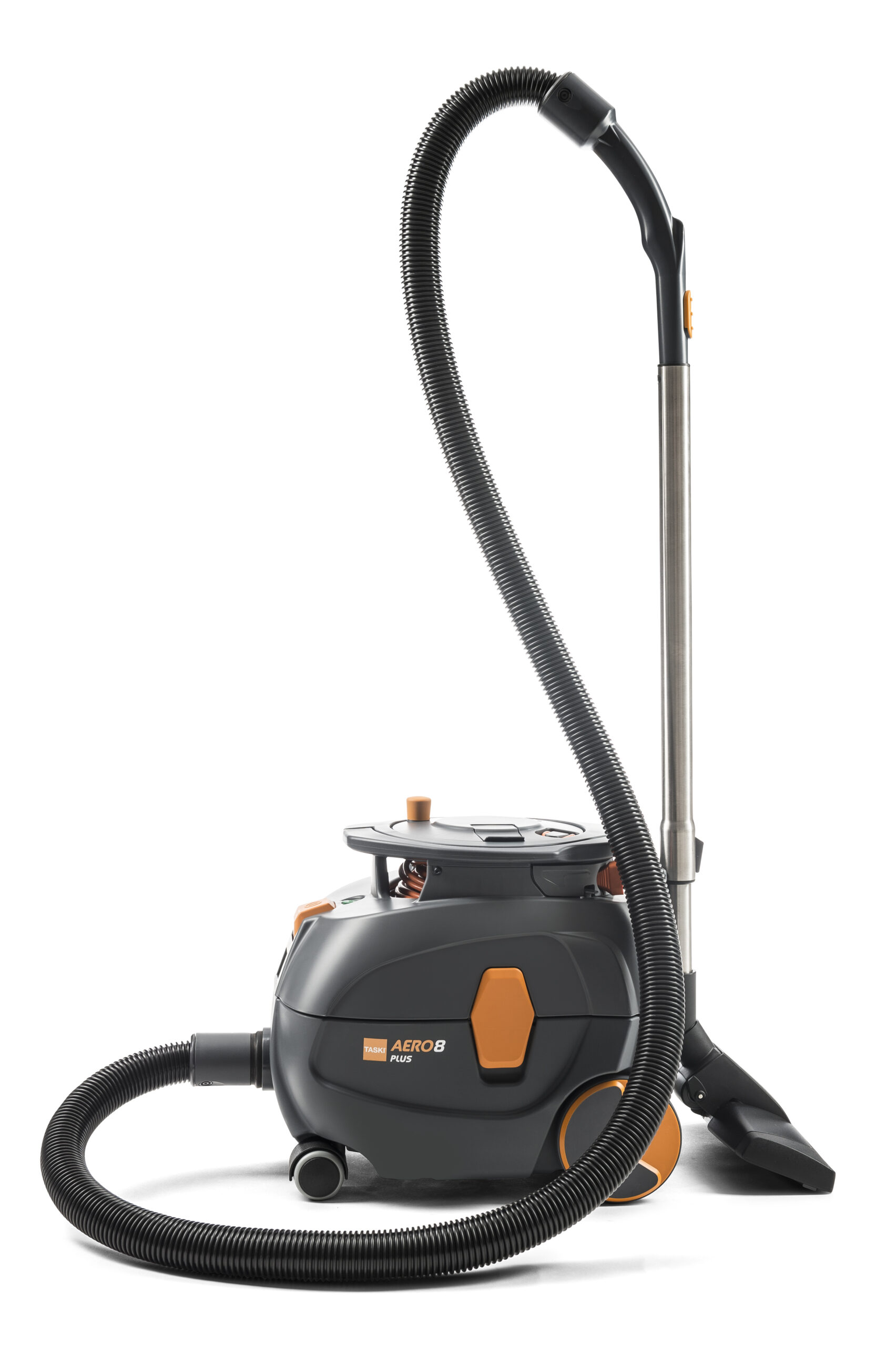 The TASKI AERO 8 PLUS high-efficiency vacuum cleaner uses state-of-the-art technology and has a super-efficient motor. With the patented TASKI whisper technology, the vacuum cleaner works ultra-silently. Based on a symbiosis of technology and functional design, the PLUS series offers unmatched ease of use combined with a unique range of features. What's more, the replacement of parts such as cables and filters is simplified by clever design and can be carried out by the user in seconds without the need for any tools.
Accessories:
D7524288 TASKI AERO 8/15 disp. fleece bags 10 pcs.
D7524289 TASKI AERO 8/15 filter paper bags 10 pcs.
D7524290 TASKI AERO combi roller floor nozzle
D7524292 TASKI AERO combi ultra flat nozzle
D7524293 TASKI AERO turbo vacuum brush
D7524295 TASKI AERO telescopic tube
D7524297 TASKI AERO suction hose
D7524299 TASKI AERO crevice/dusting brush
D7524303 TASKI AERO exhaust filter pads 10 pcs.
D7524304 TASKI AERO 8/15 HEPA microfilter
D7524305 TASKI AERO 8/15 disp. filter fleece 5 pcs.