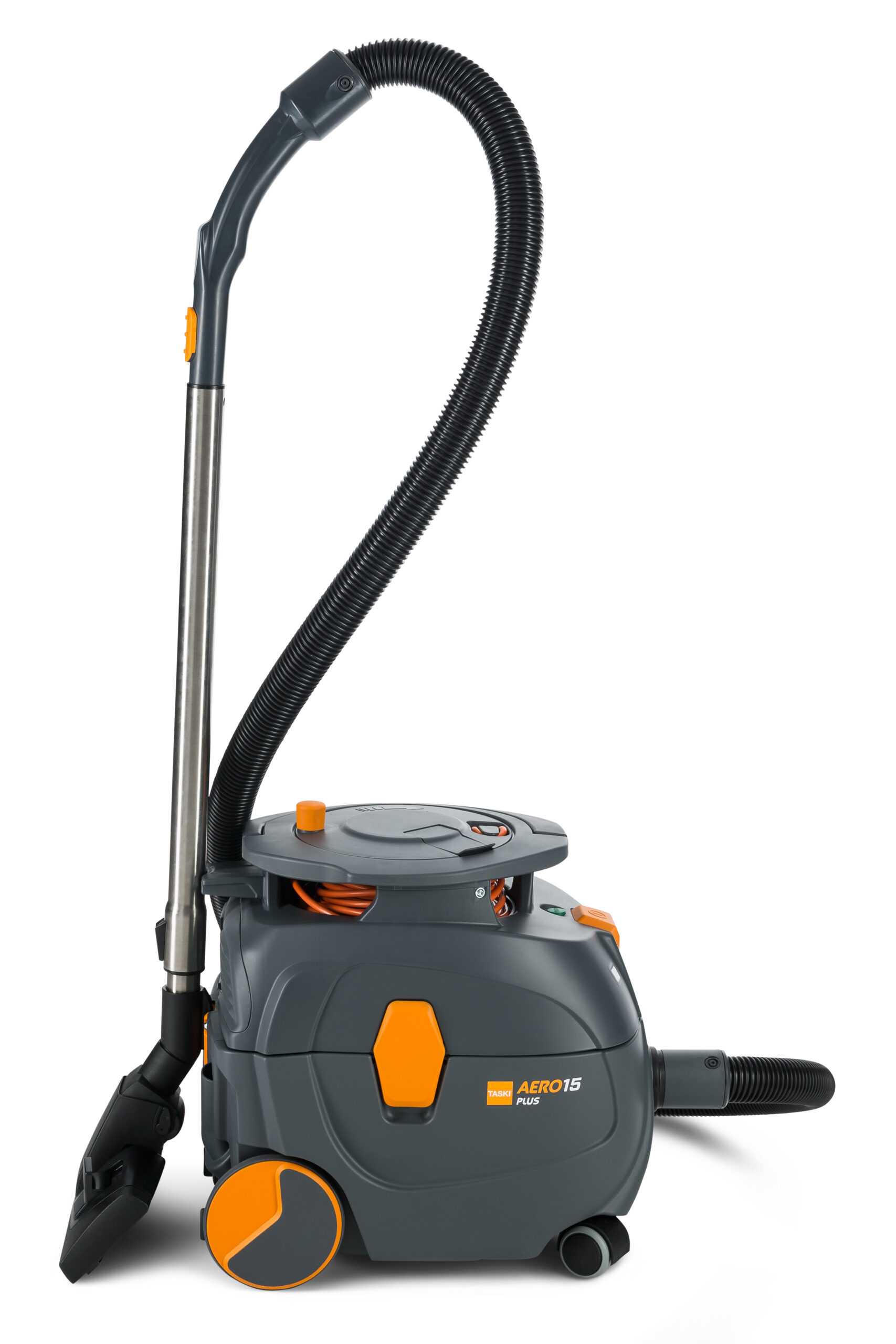 TASKI® AERO range delivers a canister vacuum cleaner solution which differentiates itself from competition by its best in class low power consumption and noise level while delivering high cleaning efficiency. This machine is robust, intuitively designed and allows easy handling and work ergonomics for an improved total cost of ownership and customer satisfaction. The TASKI Aero is, furthermore, a clever option offering simple adaptation to customer needs.
Accessories:
D7524288 TASKI AERO 8/15 disp. fleece bags 10 pcs.
D7524289 TASKI AERO 8/15 filter paper bags 10 pcs.
D7524290 TASKI AERO combi roller floor nozzle
D7524292 TASKI AERO combi ultra flat nozzle
D7524293 TASKI AERO turbo vacuum brush
D7524295 TASKI AERO telescopic tube
D7524297 TASKI AERO suction hose
D7524299 TASKI AERO crevice/dusting brush
D7524303 TASKI AERO exhaust filter pads 10 pcs.
D7524304 TASKI AERO 8/15 HEPA microfilter
D7524305 TASKI AERO 8/15 disp. filter fleece 5 pcs.