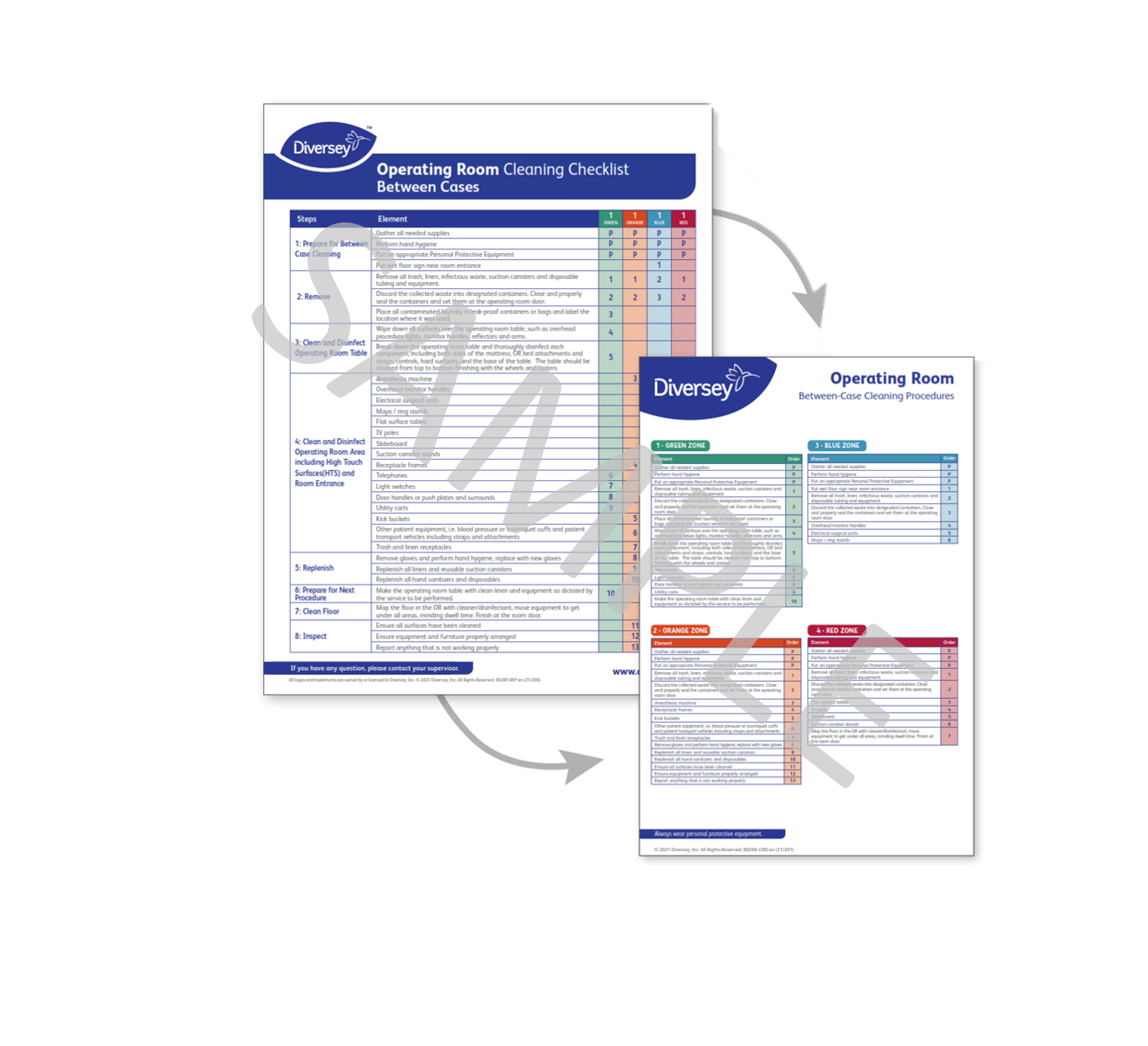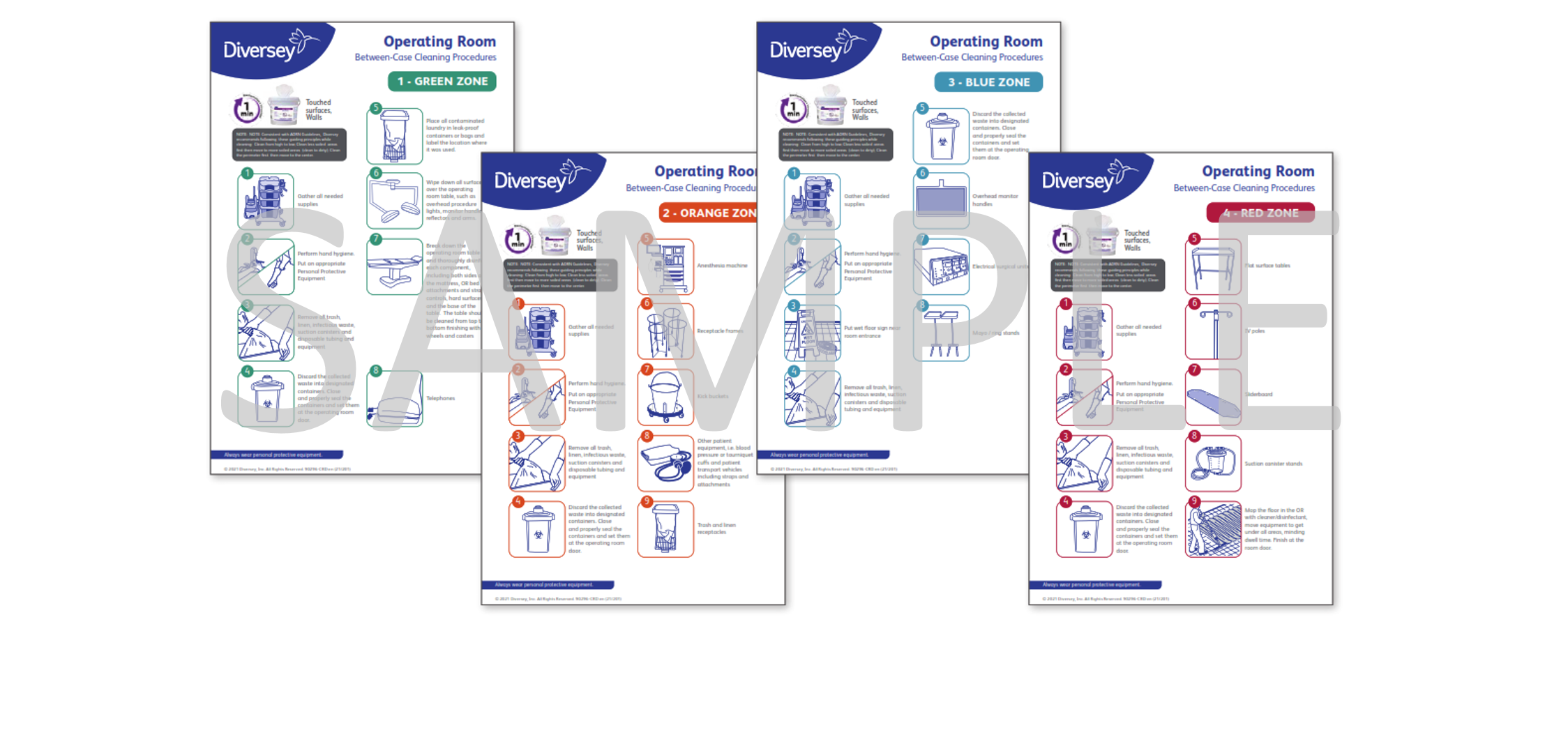 Diversey has a new program to standardize and improve environmental hygiene speed without compromising quality.  This is based upon the need for simplified and standardized products and procedures, along with a formal training program to implement in a facility.  Diversey has worked with key industry associations for best practices in environmental hygiene programs.
The program includes training and education tools for cleaning and disinfection of procedure areas and operating rooms in both acute and ambulatory care settings.  The program includes evidence-based procedures and practices designed to optimize environmental hygiene for operating room and patient area cleaning and disinfection that will enhance productivity and improve the quality of performance.
Diversey TurboTurn™ and Perfect Turnover are part of this program and helps define the products and procedures to ensure the job can be done both efficiently and effectively between patients.
It is a continuous process and begins with an assessment.
Contact us to begin your assessment.