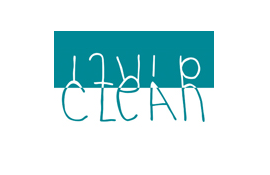 "What gets measured gets managed." Peter Drucker
What looks clean may not be clean or disinfected.   Because pathogens are microscopic (aka invisible), it is nearly impossible to measure the cleanliness of a room with visual inspection alone.  Yet this is how the majority of healthcare facilities measure patient room cleanliness.
Studies have shown that environmental surfaces play a significant role in the transmission of pathogens.  These invisible pathogens are often found on frequently-touched surfaces that patients, visitors and care providers come into contact with daily.
There is no doubt that healthcare workers want to create a clean and safe environment for patients!  Often times, this goal is derailed by a lack of time, knowledge or understanding of the importance of effective cleaning to a patient's outcome.
As Edward Deming said, "you can expect what you inspect."  There is also a strong need for an objective measurement process that measures how well a patient area has been cleaned.  This process can be used to provide feedback to staff on how well a room was cleaned and can be used as a training tool to drive continuous improvement.
Measuring the effectiveness of patient area cleaning can provide management with a tool to identify gaps and make changes that can positively impact results.  Gaps can be addressed by reviewing and updating procedures, integrating the right products and tools to effectively and efficiently do the job, implementing the new processes through training and reinforcement tools, and continuing to measure the results on an ongoing basis.  The ultimate goal is to improve the patient outcome by reducing the risk of infection, but great programs can also increase the patient's overall satisfaction level as cleanliness and image of the facility are improved.
There are a variety of products and programs in the marketplace that can assist in the measurement process.  Diversey offers an integrated program that can help you not just measure results, but improve them.    The VeriClean™ System is an evidence-based surface cleaning and disinfection validation program.  The VeriClean Fluorescent Marking Spray can turn the invisible visible, providing you with validation that the cleaning process was done correctly.  Proper cleaning and disinfection of environmental surfaces can help reduce the transmission of pathogens implicated in healthcare-associated infections.    The system provides actionable data that can be used to provide feedback to staff, engaging them in the process of driving continuous improvement and ultimately contributing to improved patient outcomes.  The system also helps you meet the recommendations in the CDC's "Options for Environmental Cleaning" Guideline.
With VeriClean, Seeing is Believing. Click here for more information.